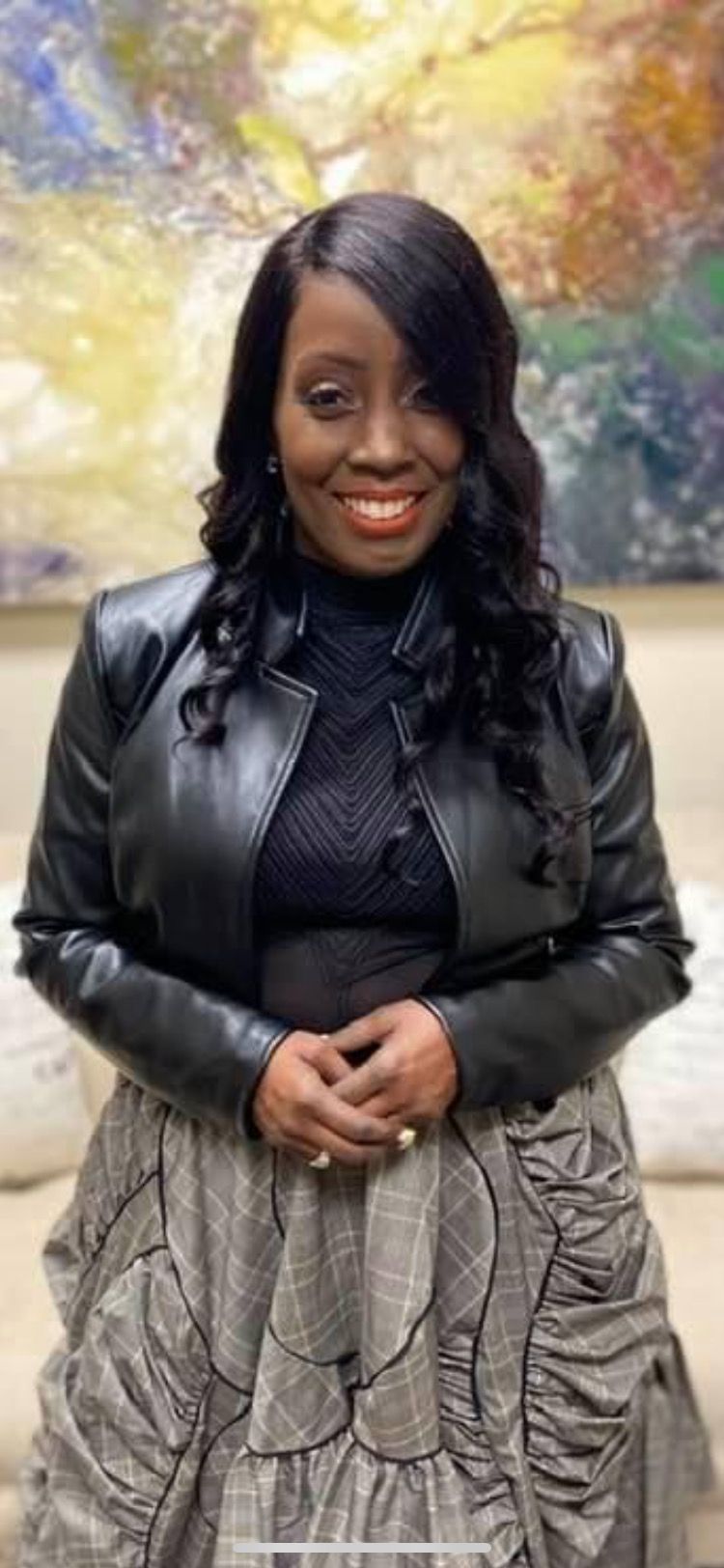 Dr. Taleshia L. Chandler serves as the first lady of the Cedar Street Baptist Church of God in Richmond, Virginia, where her husband, Dr. Anthony M. Chandler, Sr. is Senior Pastor.  She is a graduate of The University of Maryland at Baltimore County, and earned both her masters and PhD from Walden University.  She is a proud member of Delta Sigma Theta Sorority, Incorporated. 

As a popular invited guest psalmist, Lady C, as she is affectionately referred to at Cedar Street, has shared her powerful musical gift around the country at churches, conferences and conventions. She has also been featured on the Dorinda Clark-Cole show to share her story.

In 2015, Dr. Chandler's life took an unexpected turn which prompted her to author her first book, entitled "A Divine Detour: From Doctorate to Diagnosis to Destiny" (2016). In this book, she chronicles her journey through stage four breast cancer and provides hope to those who have experienced life altering circumstances.
In June 2019, Dr. Chandler released her second book, "Sparkling through Adversity: Traveling through Life's Toughest Journeys with Style, Grace & Shine!" In this book, Dr. Chandler displays such an outstanding example of God's grace, mercy, and never-ending strength. Dr. Chandler proclaims, "no matter what you are going through shine, and God will shine through you.

A passionate educator, Dr. Chandler has worked in the public school system for more than 20 years and currently serves as an Academic Dean.  She is also an adjunct university professor of psychology. She resides in Glen Allen, VA with her husband of 22 years, Dr. Anthony Chandler, Sr. and is the proud mother of Anthony Michael II, Alysha Michelle and Andrew Maxwell.